Damage control
With the humanitarian crisis in India worsening, immediate and aggressive measures are needed to stabilize the situation and buy time for vaccine production to ramp up. The crisis is already spreading beyond India's borders and will require coordinated global action.
Speed is critical. As Michael Ryan of the World Health Organization noted in March 2020, "The greatest error is not to move … speed trumps perfection." Over the past week, governments in countries including the UK, EU, Russia, and the US have pledged help, but they risk providing too little, too late.
Medical oxygen is in critically short supply in India, with an estimated daily need of 2 million oxygen cylinders far exceeding domestic production capacity. India also needs medications, hospital beds, ventilators, personal protective equipment, covid testing supplies, and other basic medical goods. More health workers may soon be needed to augment India's own, who are currently working under immense pressure.
The US has pledged oxygen cylinders, oxygen concentrators and generation units, antiviral drugs, testing kits, and access to vaccine manufacturing supplies, and the first aid flights arrived in India on Friday, April 30. The EU has activated its Civil Protection Mechanism to ship oxygen and medications. The first aid shipments from the UK arrived on Tuesday, April 27, and included oxygen concentrators and ventilators.
Even this global aid response will not avert a historic tragedy. Projections show that we are likely to see over 12,000 daily deaths in India by mid-May, and close to 1 million total deaths by August.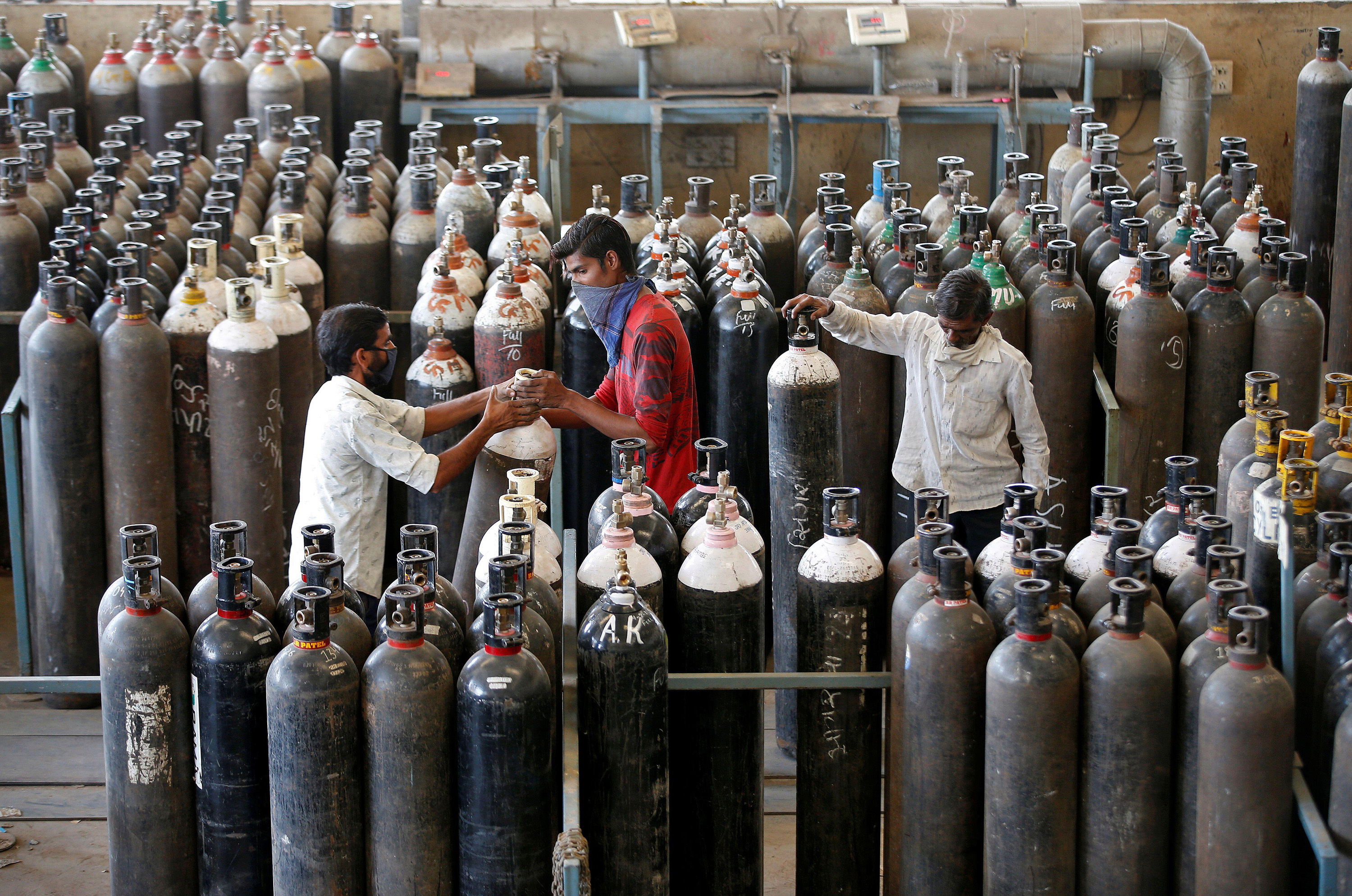 That's why Indian central and state governments must immediately enact aggressive public health measures to keep the virus at bay. These could include travel restrictions, workplace and school closures, and requirements for social distancing and mask wearing, along with social and economic support for the most vulnerable populations.
Such measures have been deployed inconsistently across India, and in some cases they have been undermined by political leaders. Multiple Indian regions, including Delhi, Karnataka, and Maharashtra, have recently imposed stringent travel and movement restrictions, but there's still no national approach.
Ramping up vaccine manufacturing capacity, too, will be key to subduing the virus in India in the longer term and slowing its spread around the world. Doing that will require a coordinated global effort between companies and governments.
Slowly, the Indian government is starting to wake up to the situation. The recent advance purchase payments will allow Bharat Biotech to double its production capacity, to 20 million doses a month, by June and reach 60 million per month by August. Similarly, the Serum Institute hopes to be producing 100 million doses a month by mid-year. But this is not a near-term solution. Unfortunately, vaccines will not solve the acute crisis, and no major stocks of vaccines are currently available to import into India. Even the US pledge to share 60 million doses of AstraZeneca vaccine globally will take months to fulfill.