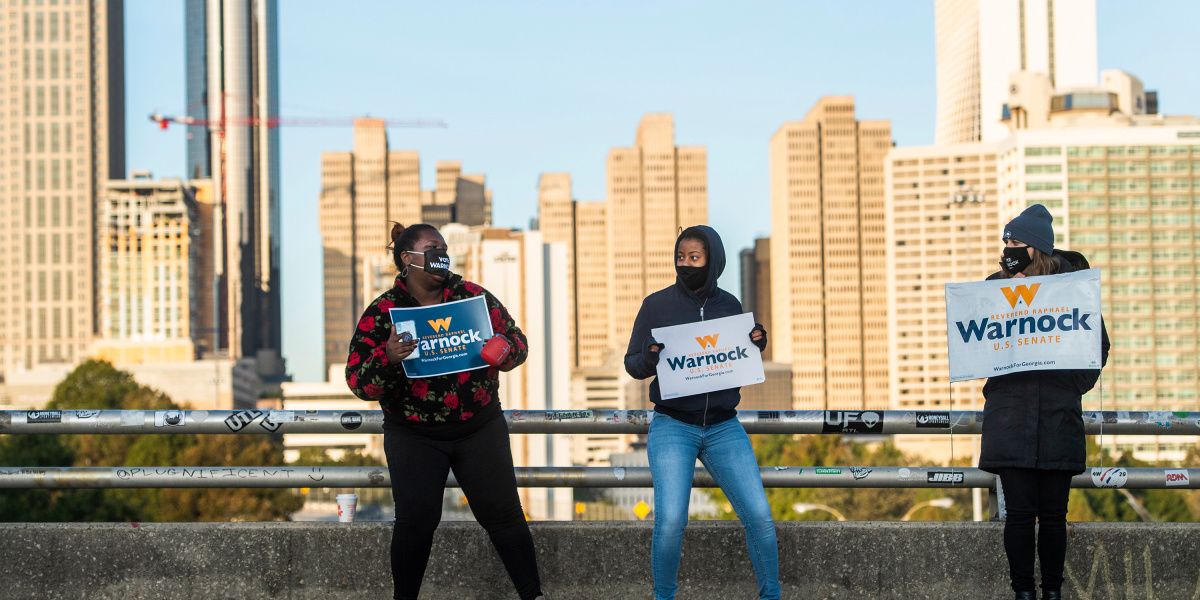 That number is not enough to close the gap between either Democrat Jon Ossoff and the Republican incumbent, Senator David Perdue, or Democrat Raphael Warnock and his Republican opponent, Senator Kelly Loeffler. But the Gen Z vote, which tends to favor Democrats, could make a serious dent in the Republican lead.
That could have huge implications. The Senate is closely divided, with 50 Republicans to 48 Democrats right now. The remaining two seats will be decided by Georgia's runoffs, which could lead to two very different scenarios. If the seats go to one Republican and one Democrat or both seats go to Republicans, Republicans will have power in the Senate, and Senator Mitch McConnell of Kentucky will retain his role as majority leader, creating an obstacle that could severely reduce President-elect Joe Biden's chances of passing legislation. If, however, both seats go to Democrats, the Senate will be 50-50, and Kamala Harris, in the vice president's traditional role as president of the Senate, would have the power to break a tie. This would give Democrats the advantage.
No wonder powerful political action committees are devoting hundreds of millions of dollars and plenty of attention to the Georgia Senate runoffs. But grassroots organizations are getting involved too. Often with the help of Twitch live streams, mobile games, and social media, they hope to influence teens about to turn 18 to register to vote.