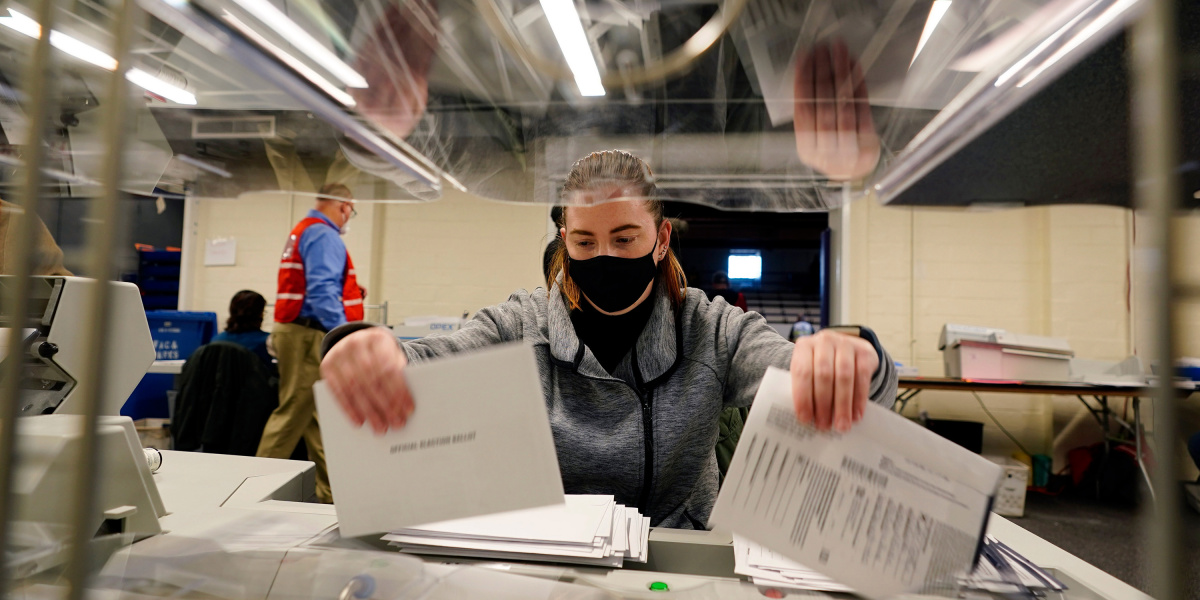 A big reason local governments were able to do well this time around, despite a long list of tech problems, was a team effort across all levels of government. That included the Election Assistance Commission and the Cybersecurity and Infrastructure Security Agency, which each helped raise the bar on security issues in areas from voting machines, which the EAC tests and certifies, to CISA's broad mandate to help secure elections infrastructure. Both of those agencies could use more money and authority to help states out.
CISA, at least, is on that path. Although Trump fired the agency's director, Chris Krebs, because he debunked the president's election disinformation, the agency itself is on an upward trajectory in virtually every way. Increased budget, profile, and power for CISA will have myriad ramifications, one of which is a stronger capability to help protect election infrastructure. With $13 million in 2021, EAC has a fraction of the budget, which chairman Ben Hovland says is characteristic of the country's chronic underfunding of election officials.
The 2020 election was a fair and secure success in the face of a catastrophically mismanaged pandemic and a storm of disinformation. Despite the ongoing tragedy, there is much good news that we can carry forward to future elections. 
This starts now. Officials will look to start improvements over the next few months. And what progress they make will be crucial in deciding the fate of the next few elections. 
We may never get a genuine concession from the president. In fact, this week's announcement that Trump is beginning to allow the US government's transition process to move forward could be the closest we ever get. But even as the president continues to make baseless claims, virtually every election official says the vote was free, fair, and secure. Keeping it that way takes work.
This is an excerpt from The Outcome, our daily email on election integrity and security. Click here to get regular updates straight to your inbox.