Ansolabehere's conclusion was a milestone, but it relied on something not every pollster has: money. For his research, he contracted with Catalist, a vendor that buys voter registration data from states, cleans it, and sells it to the Democratic Party and progressive groups. Using a proprietary algorithm and data from the CCES, the firm validated every self-reported claim of voting behavior by matching individual survey responses with the respondents' voting record, their party registration, and the method by which they voted. This kind of effort is not just expensive (the Election Project, a voting information source run by a political science professor at the University of Florida, says the cost is roughly $130,000) but shrouded in mystery: third-party companies can set the terms they want, including confidentiality agreements that keep the information private.
In a response to the criticism of his paper, Richman admitted his numbers might be off. The estimate of 2.8 million non-citizen voters "is itself almost surely too high," he wrote. "There is a 97.5% chance that the true value is lower." 
Despite this admission, however, Richman continued to promote the claims.
In March of 2018, he was in a courtroom testifying that non-citizens are voting en masse. 
Kris Kobach, the Kansas secretary of state, was defending a law that required voters to prove their citizenship before registering to vote. Such voter ID laws are seen by many as a way to suppress legitimate votes, because many eligible voters—in this case, up to 35,000 Kansans—lack the required documents. To underscore the argument and prove that there was a genuine threat of non-citizen voting, Kobach's team hired Richman as an expert witness.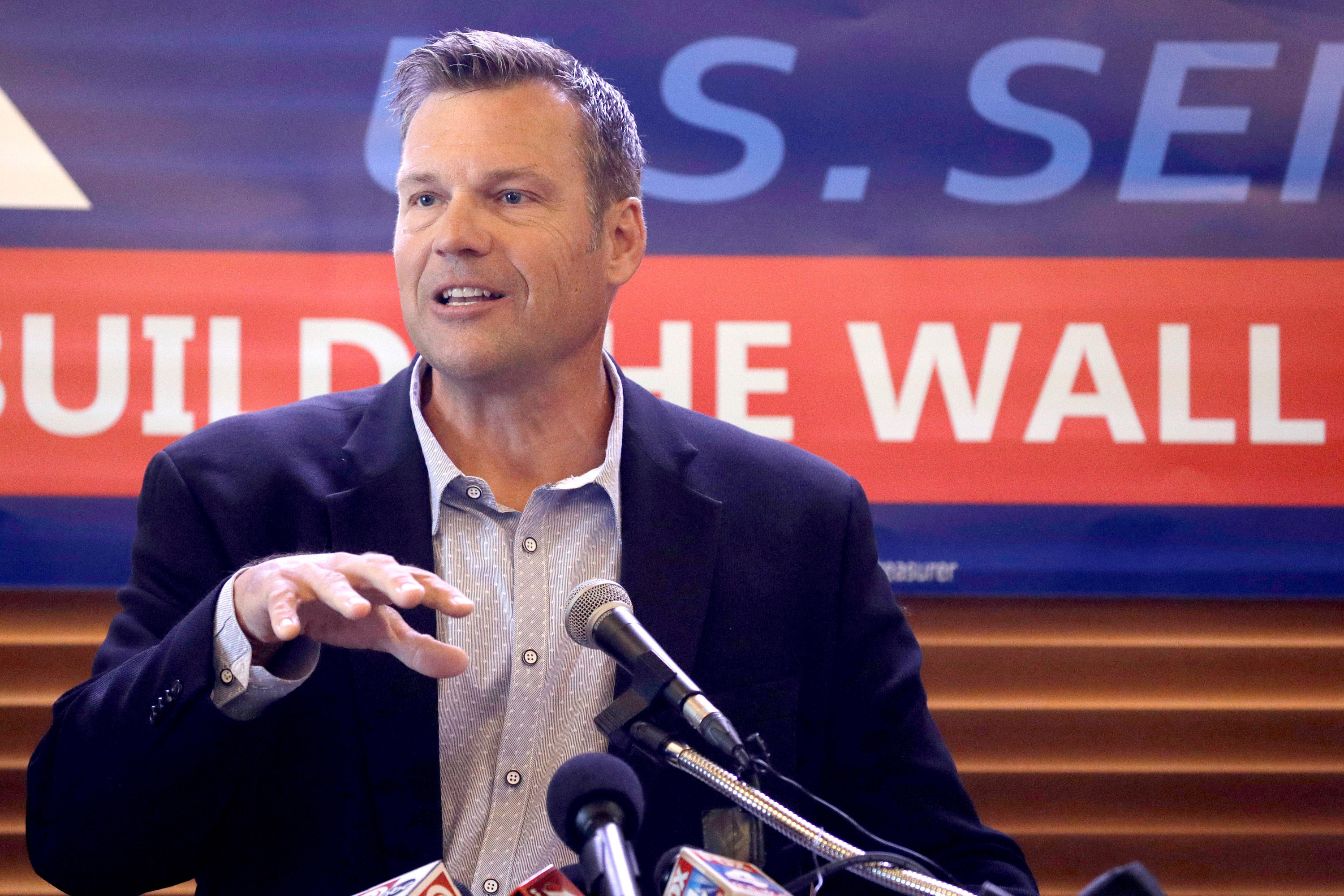 Paid a total of $40,663.35 for his contribution, Richman used various sources to predict the number of non-citizens registered to vote in the state. One estimate, based on data from a Kansas county that was later proved to be inaccurate, put the number at 433. Another, extrapolated from CCES data, said it was 33,104. At the time, there were an estimated 115,000 adult residents in Kansas who were not American citizens—including green card holders and people on visas. By Richman's calculations, that would mean nearly 30% of them were illegally registered to vote. Overall, his estimates ran from roughly 11,000 to 62,000. "We have a 95% confidence that the true value falls somewhere in that range," he testified. 
The judge ended up ruling that voter ID laws were unconstitutional. "All four of [Richman's] estimates, taken individually or as a whole, are flawed," she wrote in her opinion.
Unseen impact
One consequence of this unreliable data—from citizens who lie about their voting record to those who mistakenly misidentify themselves as non-citizens—is that it further diverts attention and resources from the voters who lie outside traditional polling groups.
"For the [low-propensity] crowd it is a vicious cycle," wrote Matt Braynard in his internal memo for the Trump campaign. "They don't get any voter contact love from the campaigns because they don't vote, but they don't vote because they don't get any voter contact. It is a persistent state of disenfranchisement." 
Campaigns focus on constituents who are likely to vote and likely to give money, says Allie Swatek, director of policy and research for the New York City Campaign Finance Board. She experienced this bias firsthand when she moved back to New York in time for the 2018 election. Though there were races for US Senate, governor, and state congress, "I received nothing in the mail," she says. "And I was like, 'Is this what it's like when you have no voting history? Nobody reaches out to you?" 
According to the Knight Foundation's survey of non-voters, 39% reported that they've never been asked to vote—not by family, friends, teachers, political campaigns, or community organizations, nor at places of employment or worship. However, that may be changing.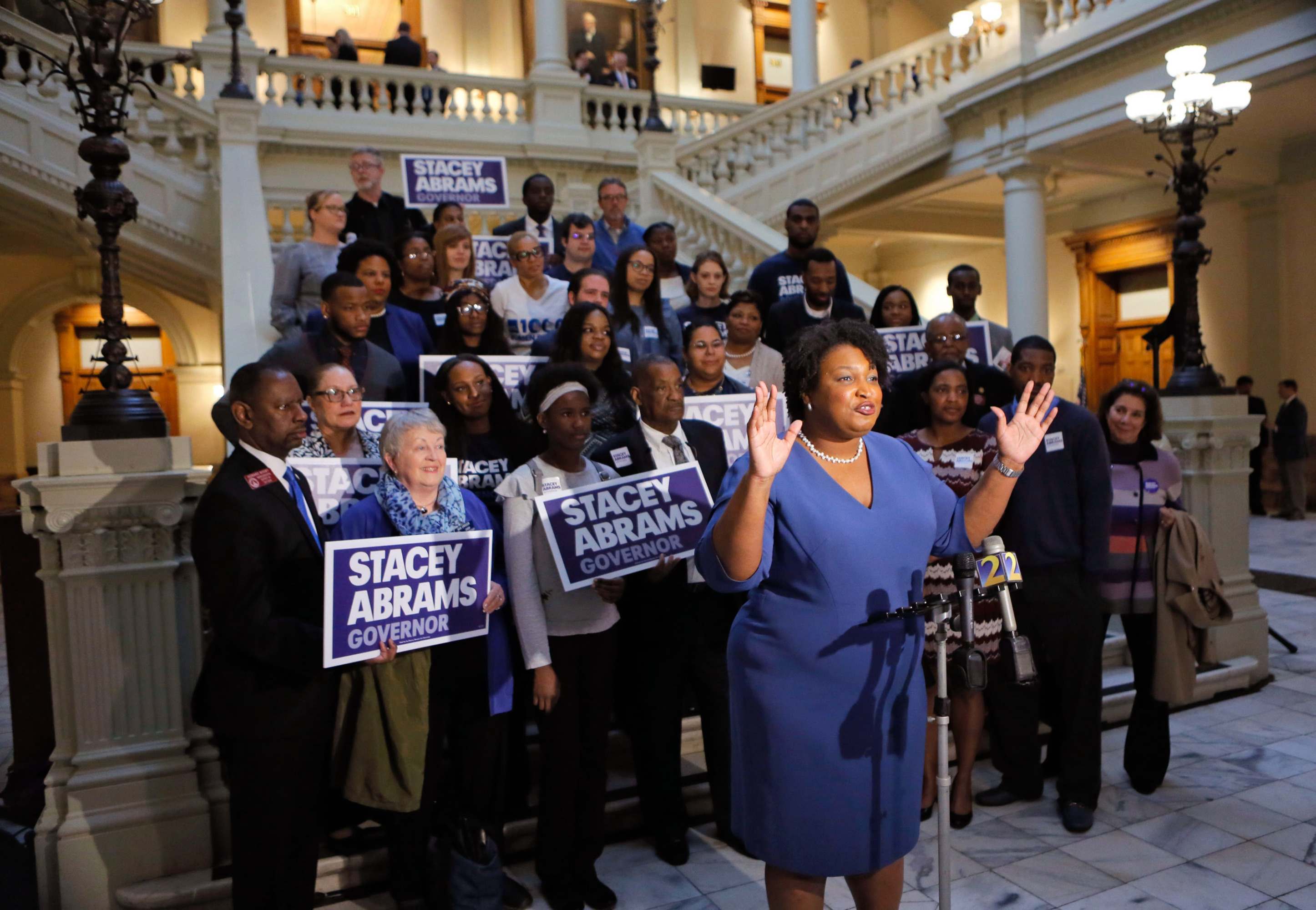 Braynard's mobilization strategy played a role in the 2018 campaign for governor of Georgia by Democrat Stacey Abrams. She specifically targeted low-propensity voters, especially voters of color, and though she ultimately lost that race, more Black and Asian voters turned out that year than for the presidential race in 2016. "Any political scientist will tell you this is not something that happens," wrote Abrams's former campaign manager in a New York Times op-ed. "Ever."
But even if campaigns and experts try to break these cycles—by cleaning their data, or by targeting non-voters—there's a much more dangerous problem at the heart of election research: it is still susceptible to those operating in bad faith.
Backtracking claims
I asked Richman earlier this summer if we should trust the sort of wide-ranging numbers he gave in his study, or in his testimony in Kansas. No, he answered, not necessarily. "One challenge is that people want to know what the levels of non-citizen registration and voting are with a level of certainty that the data at hand doesn't provide," he wrote me in an email. 
In fact, Richman told me, he "ultimately agreed" with the judge in the Kansas case despite the fact that she called his evidence flawed. "On the one hand, I think that non-citizen voting happens, and that public policy responses need to be cognizant of that," he told me. "On the other hand, that doesn't mean every public policy response makes an appropriate trade-off between the various kinds of risk." 
Behind the academic language, he's saying essentially what every other expert on the subject has already said: fraud is possible, so how do we balance election security with accessibility? Unlike his peers, however, Richman reached that conclusion by first publishing a paper with alarmist findings, writing a newspaper article about it, and then testifying that non-citizen voting was rampant, maybe, despite later agreeing with the decision that concluded he was wrong.