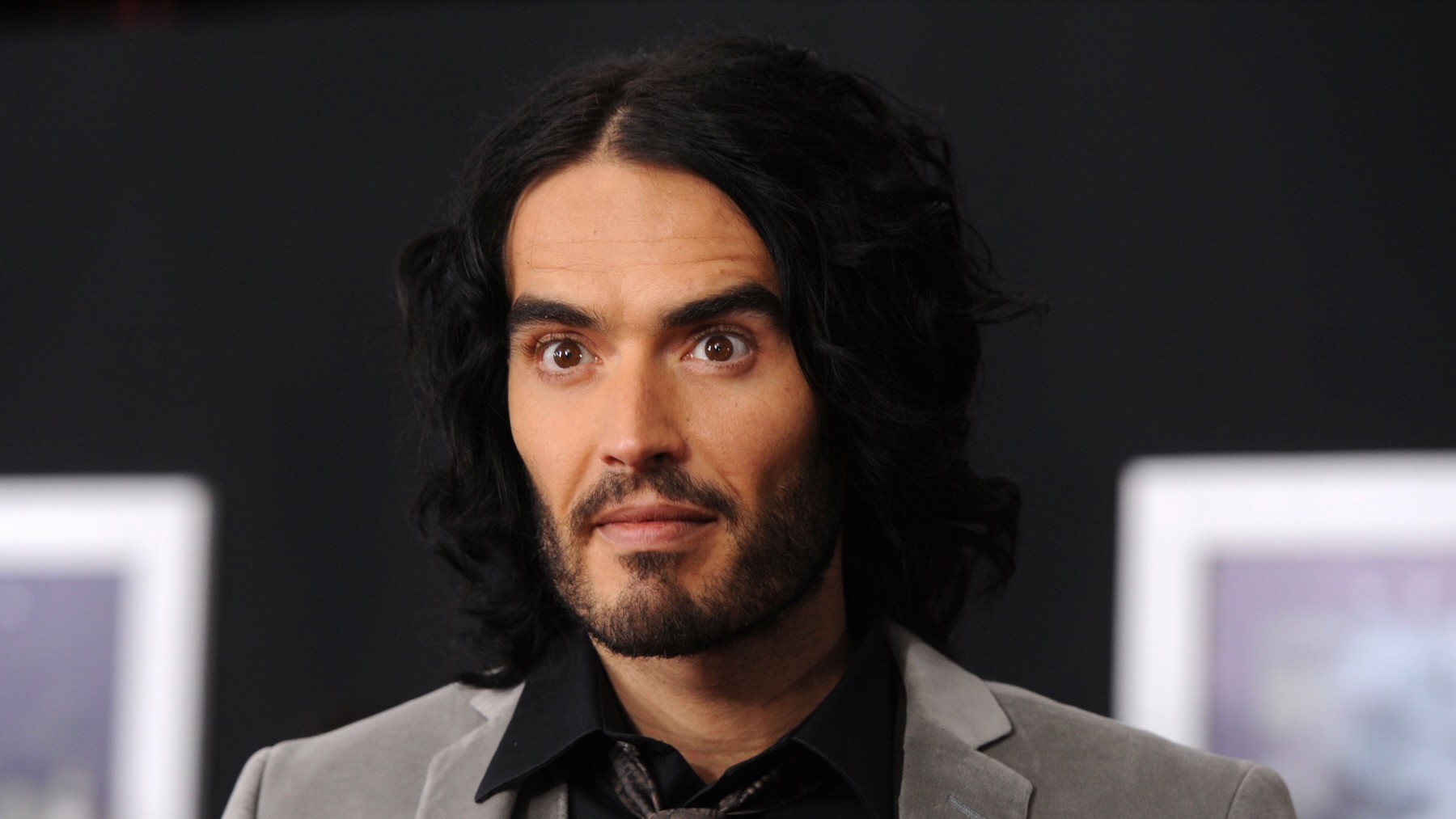 Actor and comedian Russell Brand of rape, sexual assault, and abuse by four women, including one who was 16 years old at the time of the incident.
The allegations are the result of a joint investigation by The Sunday Times, The Times, and Channel 4 Dispatches in the UK.
One woman, identified as Nadia, said Brand raped her in his Los Angeles home in 2012. Following the incident, Nadia sought medical assistance from the Rape Treatment Center (RTC) at UCLA Santa Monica Medical Center. She provided The Times with a copy of her medical records, which state that she provided her underwear and other samples as evidence, which were frozen. Nadia also spoke with a Los Angeles Police Officer, but declined to press charges, because "she was worried that, if her assailant's name is somehow released, then her name will be dragged through the dirt."
Nadia also provided The Times with text messages between her and Brand that occurred in the immediate aftermath of the alleged incident. "When a girl say[s] NO it means no," Nadia wrote to Brand. He replied, "I'm very sorry… I will make this up to you somehow with live [sic] and kindness. Not my original idea which was more sex. You've been lovely to me and I'm embarrassed by my behavior."
Another woman, identified as Alice, said she began dating Brand in 2006 when she was 16 years old and he was 30. (The age of consent in the UK is 16.) Throughout their three-month relationship, Brand engaged in behavior that Alice described as "abusive" and "grooming." She said he repeatedly referred to her as a "child," had her read Vladimir Nabokov's Lolita, and coached her on what to say to her parents. Eventually, Alice claims, Brand sexually assaulted her, and she was only able to escape by punching him in the stomach.
Alice told The Times that Brand's management was aware that he had a teenage girlfriend and advised him not to be seen with her in public.
A third woman, identified as Phoebe, said she was assaulted by Brand in his Los Angeles home in 2013. She further claimed that after Brand learned of her allegation, he cornered her and threatened her with legal action.
In its report, The Times also cites allegations made by Brand's ex-girlfriend, Jordan Martin, in her 2014 self-published book kNot: Entanglement with a Celebrity. In the book, she described an incident in which Brand sexually assaulted her in a hotel room in Manchester, UK in 2007. Martin declined to be interviewed by The Times, but said she stood by her allegations.
Two of Brand's former assistants went on record with The Times to describe inappropriate behavior that they had personally witnessed, including various times in which he walked around in front of them with little or no clothing. One assistant also recalled Brand showing his friends intimate pictures of women.
The Times also reports that while working as a presenter for BBC, Brand regularly made sexual remarks and engaged in inappropriate behavior with female colleagues. His behavior was also widely known among comedians in the UK — to the point where some female comedians set up online groups to warn each other about Brand and other male comedians.
Brand's accusers said they felt ready to share their stories after being approached by reporters. They also cited Brand's new-found prominence as a wellness guru and podcast host as a reason for why they came forward.
For his part, Brand denied the allegations in a video statement released ahead of The Times' report.
"These allegations pertain to the time when I was working in the mainstream, when I was in the newspapers all the time, when I was in the movies, and as I have written about extensively in my books, I was very, very promiscuous," Brand said. "Now during that time of promiscuity the relationships I had were absolutely, always consensual. I was always transparent about that then, almost too transparent, and I am being transparent about it now as well."
Brand went on to suggest that the allegations were part of a coordinated attack against him over his commentary against big pharma and the COVID-19 vaccine.
"To see that transparency metastasized into something criminal, that I absolutely deny, makes me question – is there another agenda at play? I don't mind them using my books and my stand-up to talk about my promiscuous consensual conduct in the past. What I seriously refute are these very, very serious criminal allegations."
EXCLUSIVE: Russell Brand denies accusations of rape, sexual assault and controlling and emotionally abusive behaviour.

Five women share their stories with @C4Dispatches in a joint investigation with @thetimes.

Watch Russell Brand: In Plain Sight tonight at 9pm on @Channel4 pic.twitter.com/gmVMCAsh2B

— Channel 4 Dispatches (@C4Dispatches) September 16, 2023