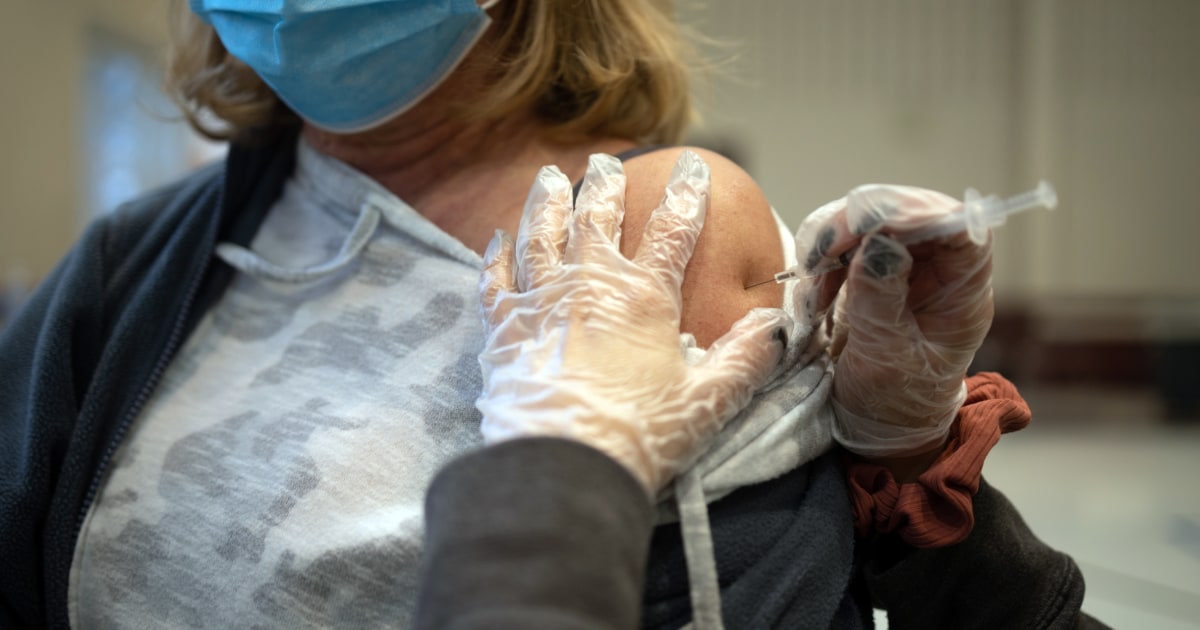 Moderna's latest Covid booster appears to work against the BA.2.86 omicron subvariant, the drugmaker said in a release Wednesday.
The updated booster generated a strong antibody response against BA.2.86, according to Moderna. The variant has not yet gained widespread prevalence in the United States but has raised alarm among experts and health officials because of its high number of mutations.
The data provided by Moderna, based on blood samples, has not yet undergone review from outside scientists. However, Moderna is the first Covid vaccine maker to release data on the effectiveness of the updated booster against the new variant.
In a statement to NBC News Wednesday, drugmaker Pfizer said a recent preclinical study showed that its updated booster also generated a strong antibody response against a number of omicron variants, including BA.2.86.
Covid cases and hospitalizations are on the rise in the U.S. as several new variants spread.
The Centers for Disease Control and Prevention has indicated that BA.2.86, dubbed "Pirola" by some on social media, may be more capable of causing infection in people who have had Covid or were vaccinated, although the agency added there is no evidence to date that it can cause more severe illness.
However, data published this week from lab studies suggest that BA.2.86 may be less contagious and less immune invasive than previously feared.
The current increases in cases and hospitalizations in the U.S. are most likely being driven by infections with XBB lineage viruses, not the BA.2.86 variant, according to the CDC.
Moderna's updated booster, which is expected to be authorized by the Food and Drug Administration as early as this week, along with updated shots from Pfizer-BioNTech and Novavax, is designed to target the XBB.1.5 omicron subvariant.
Though that particular strain is no longer dominant, recent lab studies in the U.S. have shown that the updated boosters should still provide protection against all current circulating subvariants, including BA.2.86.
Last month, Moderna released data that showed its latest booster also appeared to provide protection against the EG.5 omicron subvariant, nicknamed the "Eris" variant, as well as the omicron subvariant FL.1.5.1.
EG.5 accounts for about 22% of all new Covid cases in the U.S., according to the CDC; FL.1.5.1 makes up about 15% of new cases.
Follow NBC HEALTH on Twitter & Facebook.