Less than two weeks into the school year, a Kentucky school district has canceled in-person classes for the rest of the week after nearly a fifth of its students came down with Covid, strep throat, the flu and other illnesses.
The Lee County School District, which has just under 900 students, began classes Aug. 9 but noticed attendance drop to about 82% on Friday, Superintendent Earl Ray Schuler said.
By Monday, the rate dipped to 81%, and 14 staff members called in sick, Schuler said.
The district canceled classes Tuesday and Wednesday and will shift to remote learning Thursday and Friday. Extracurricular activities, including sports practices and games, have been canceled through the week to allow for a deep clean of the schools, Schuler said.
"We're sanitizing our buses and our buildings and giving our staff and our students time to heal," he said.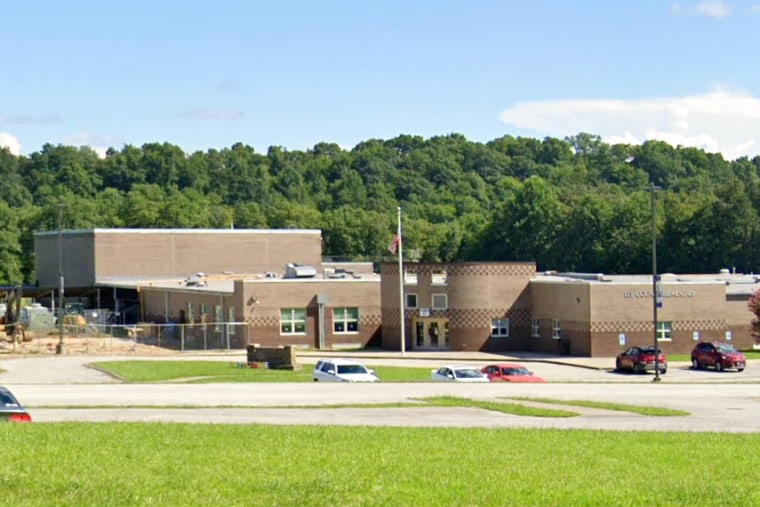 The district, which is split into an elementary school and a combined middle and high school, had about equal numbers of students call in sick across the two schools, Schuler said.
As the new school year begins across the country, various other districts have already had to cancel classes, though primarily because of severe heat waves or tropical storms. Districts in Palm Springs, California; Johnston, Iowa; and Milwaukee, among others, suspended classes or closed early at least one day this week.
In Kentucky, the Lee County School District is encouraging families to stay home and limit contact with other students if possible. It has also urged people to get vaccinated against the flu and Covid (though the school district does not require either).
Officials from public health agencies across the country advised people this month to protect themselves against respiratory viruses this fall by getting their yearly flu shots and new Covid boosters when they are available.
Flu shots are typically recommended for everyone over 6 months old in September or October, and this year's guidelines are no exception. Updated Covid boosters, meanwhile, are expected to roll out in mid- to late-September but have yet to get the Food and Drug Administration's authorization.
Though back-to-school season is in full swing, it's still early in the year to see large flu outbreaks, said Dr. Danny Benjamin, a professor of pediatrics at Duke University. In the coming weeks, school districts are more likely to experience outbreaks of Covid and other non-flu viruses, he said.
Benjamin predicted flu outbreaks in schools around early October. Last year, the U.S. flu season ramped up earlier than expected, in the first few weeks of October.
"When the vaccines become available, it's something to really think through in protecting yourself and your family," Benjamin said.
Benjamin also advised parents to teach their children to follow basic health precautions, like thoroughly washing their hands and sneezing into their elbows.
For the small share of children who are severely immunocompromised, he said, it may be worth considering masking at school, though he acknowledged that might bring unwanted attention in some situations.
"For parents of children who are healthy, if there are other children in the classroom who are masking, just remind your kids that not everybody has the same health background and some folks need a little extra protection," Benjamin said. "It can be hard to be the one sixth grader in middle school wearing a mask."