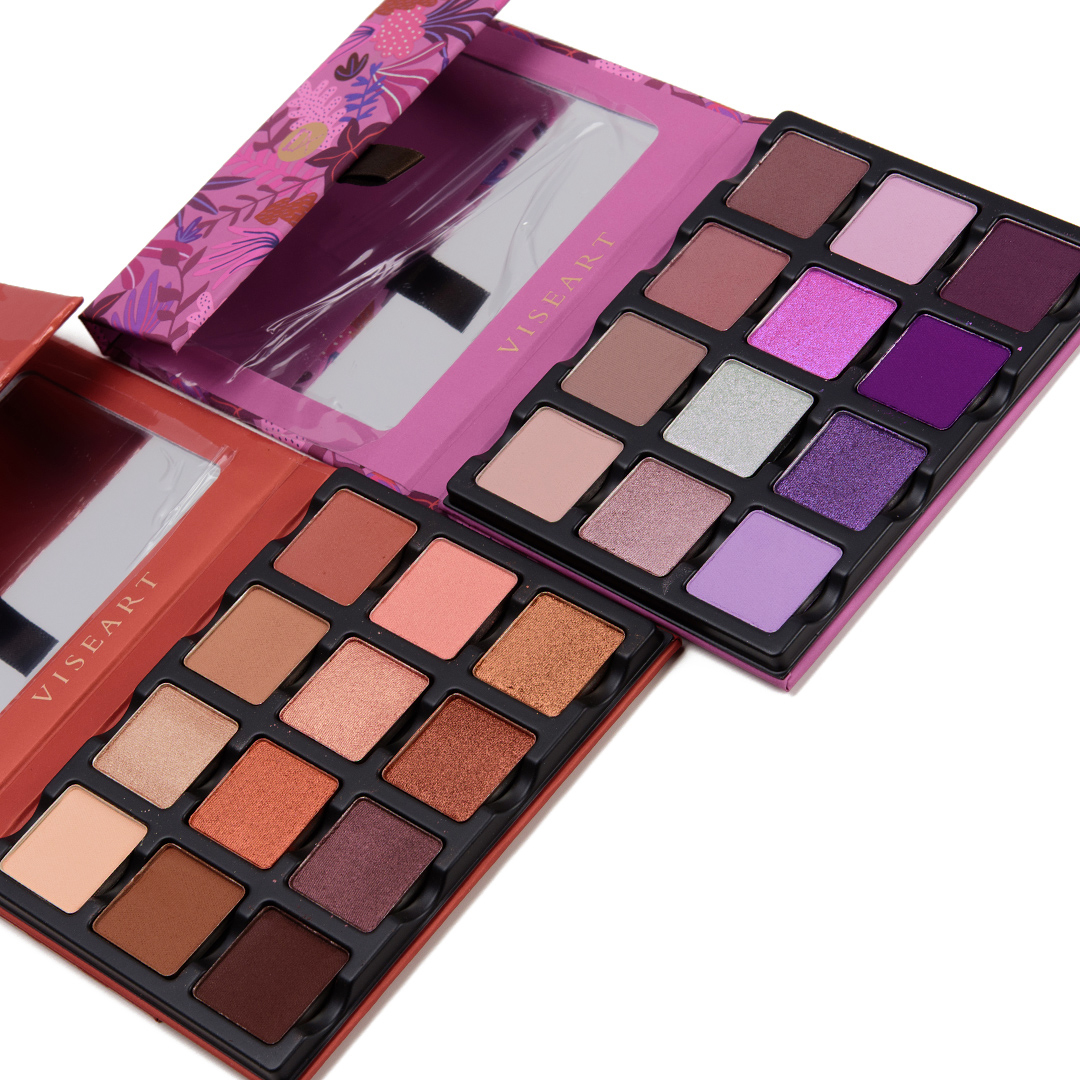 Viseart Etendu Palette ($44.00 for 0.63 oz.) is a new format from the brand and was recently released in two variations. Minxette is inspired by the brand's now-discontinued Minx Theory Palette, and it has some shades overlapped (waiting on confirmation of which shades, as they weren't named previously). Violette is an extension of the Liaison palette (includes some repeats from that as well).
Viseart Etendu Palettes
We're here to help you make better beauty purchases that you'll enjoy and love! We recommend signing up to take advantage of personalized features like tracking products you own, viewing dupes that you already have, and more!
Here are some useful resources for you:
Compare Any Two
Curious how two shades compare to each other? Type in the shades below to get instant side-by-side swatches!