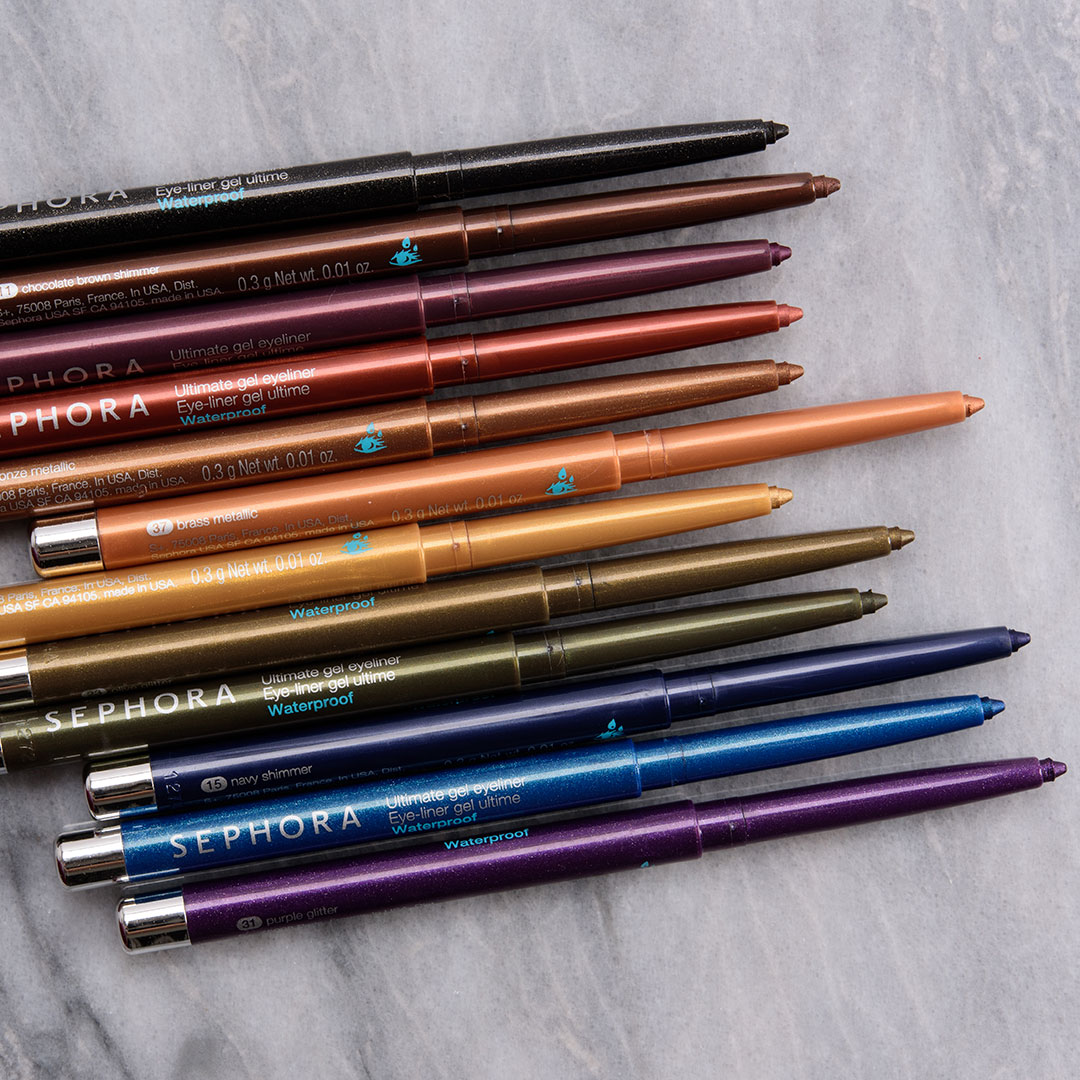 Sephora Ultimate Gel Eyeliner debuted a month or so ago, and I was waffling on whether to buy them or not (quite a few!), but I eventually did. We shall see how well they perform in practice, as swatches were all over the place. Here are swatches of all the shades!
Sephora Ultimate Gel Eyeliners
We're here to help you make better beauty purchases that you'll enjoy and love! We recommend signing up to take advantage of personalized features like tracking products you own, viewing dupes that you already have, and more!
Here are some useful resources for you:
Compare Any Two
Curious how two shades compare to each other? Type in the shades below to get instant side-by-side swatches!