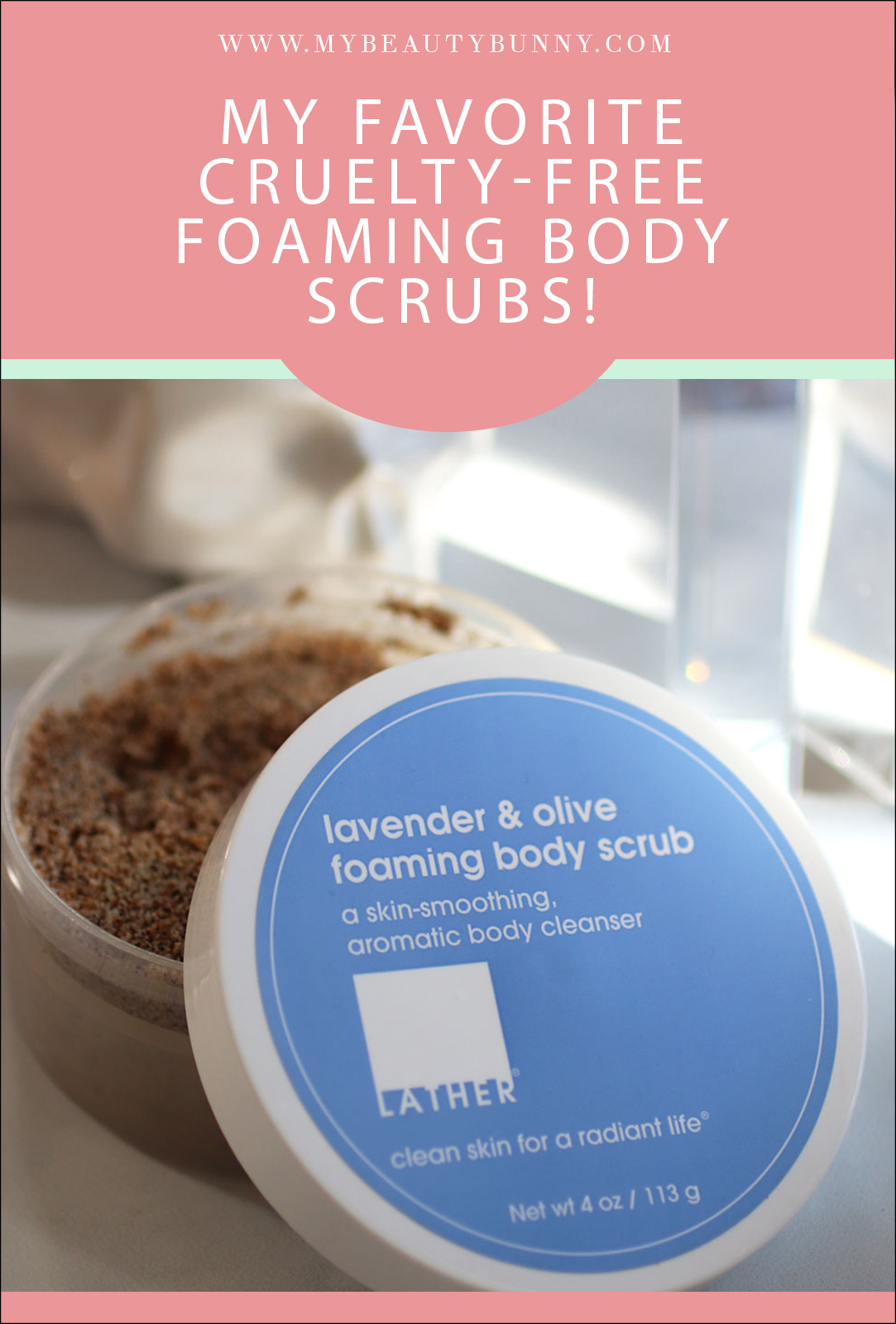 I love scrubs! Whether it's for face or body, I love the clean feeling after a good scrub. I'm always down for exfoliating, but especially before I use self-tanner (it keeps the streaks away).
When it comes to body scrubs, I want a CLEAN rinse! No heavy oils left on my skin or on the tub. While I do have dry skin in some areas, I have oily, breakout-prone skin on my shoulders and back, so I prefer to add moisture only to the areas that need it.
Plus, it just feels unsafe to leave an oily residue on the tub, and I'd rather not have to clean it out every time I use it. A family member once broke several ribs by slipping in the tub, and I don't want to have to worry about that happening to me or my unsuspecting husband!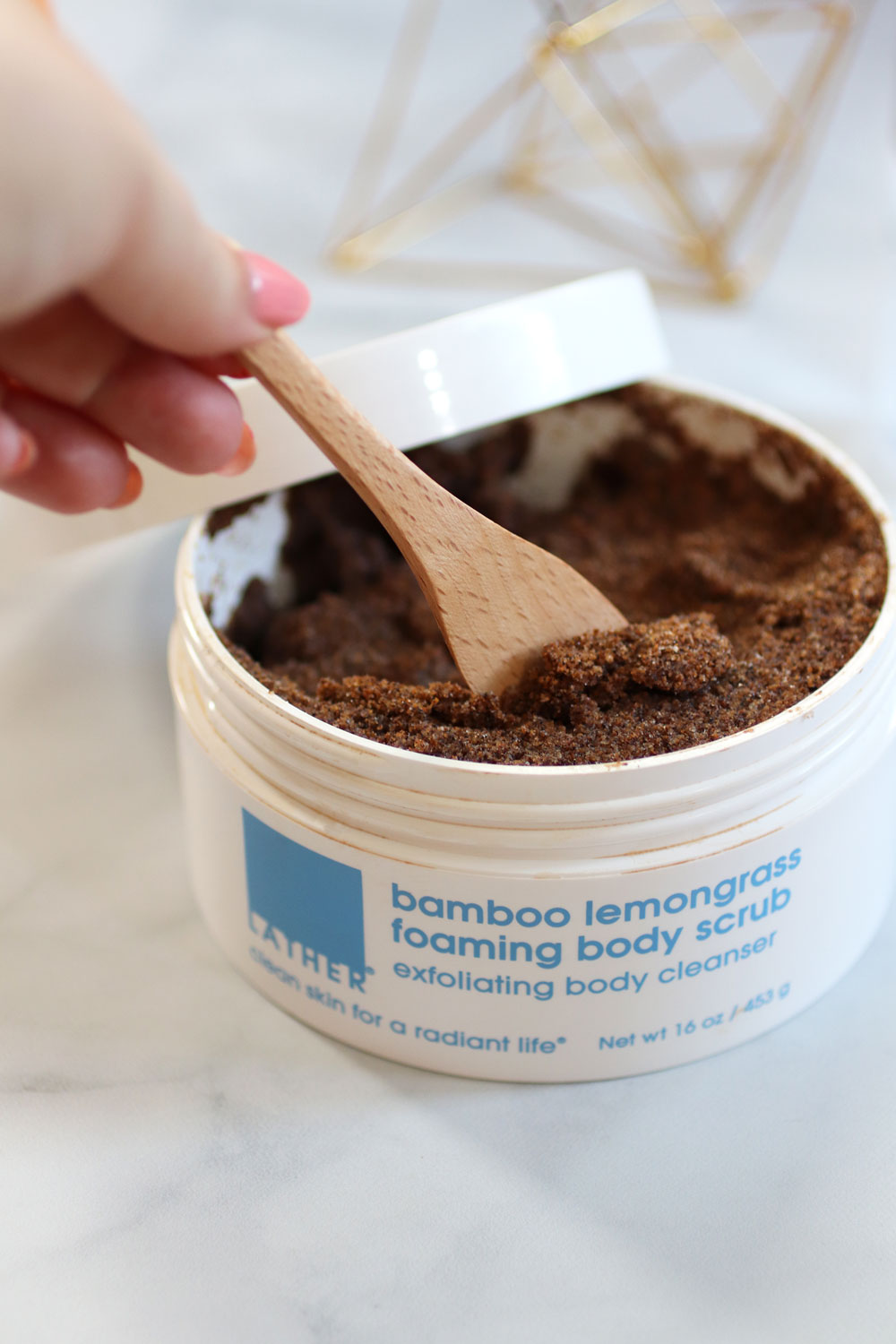 LATHER makes the BEST body scrubs that I have ever tried. Seriously – they are cult favorites for a reason. Their Bamboo Lemongrass Foaming Body Scrub is one of their best-sellers, and one of my all-time favorites. I have been using this scrub for years. It's a little pricy but worth it. It's made with clean, natural ingredients. No fake fragrance here, because the owner is a fellow migraine sufferer.
It feels kind of like wet sand, and when you mix with water and scrub it builds up a really nice lather. And of course, when you rinse, your skin feels soft and hydrated but NOT oily! It does last me a long time, but since I'm such a fan, I'm excited about the GIANT 16 oz size (pictured above).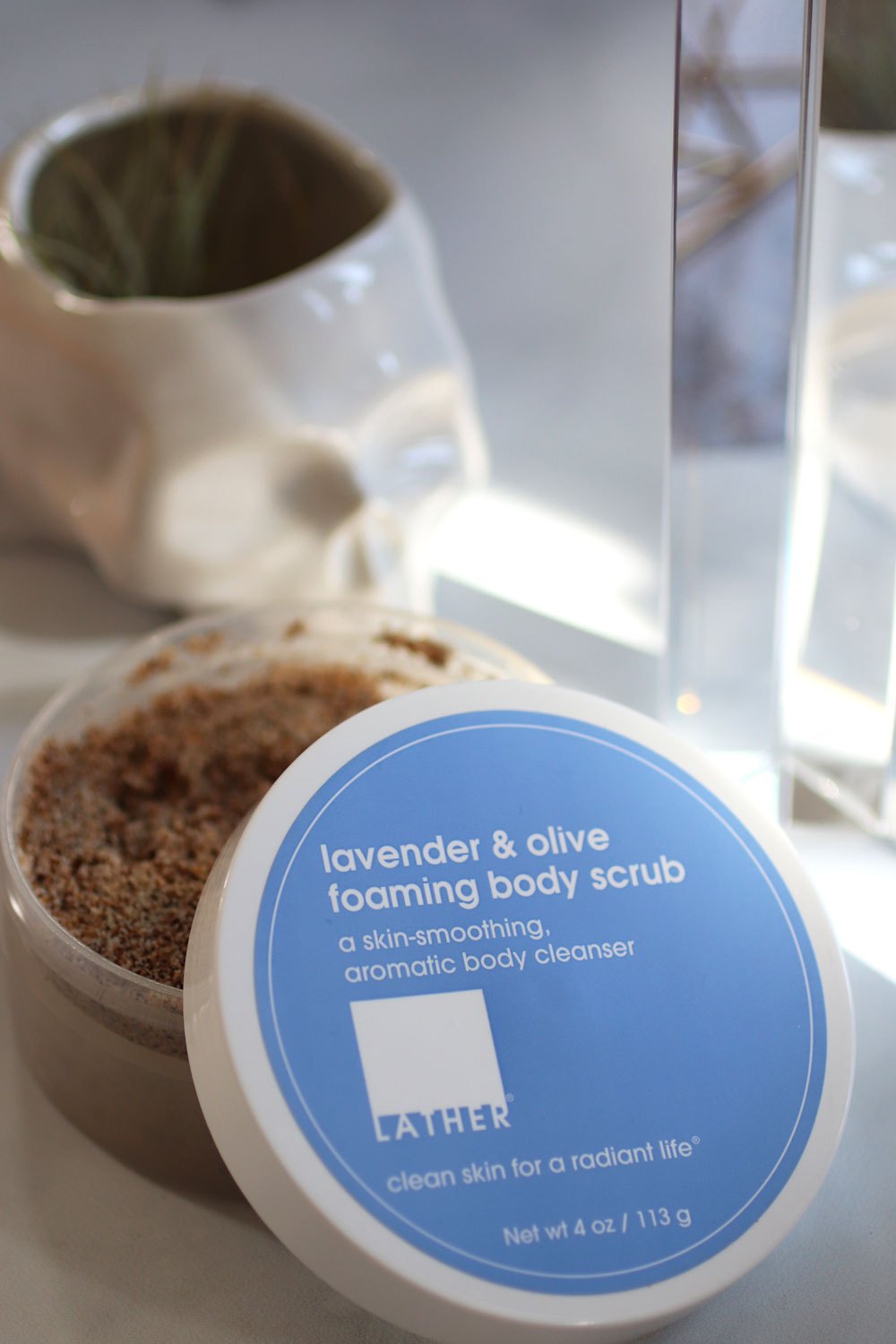 I recently tried LATHER's Lavender & Olive Foaming Body Scrub for the first time. If you're not a lemongrass fan, this lavender-scented scrub may be just what you need. The feel is pretty much the same as the lemongrass scrub (foaming with no oily residue), but it has a nice, calming lavender aroma.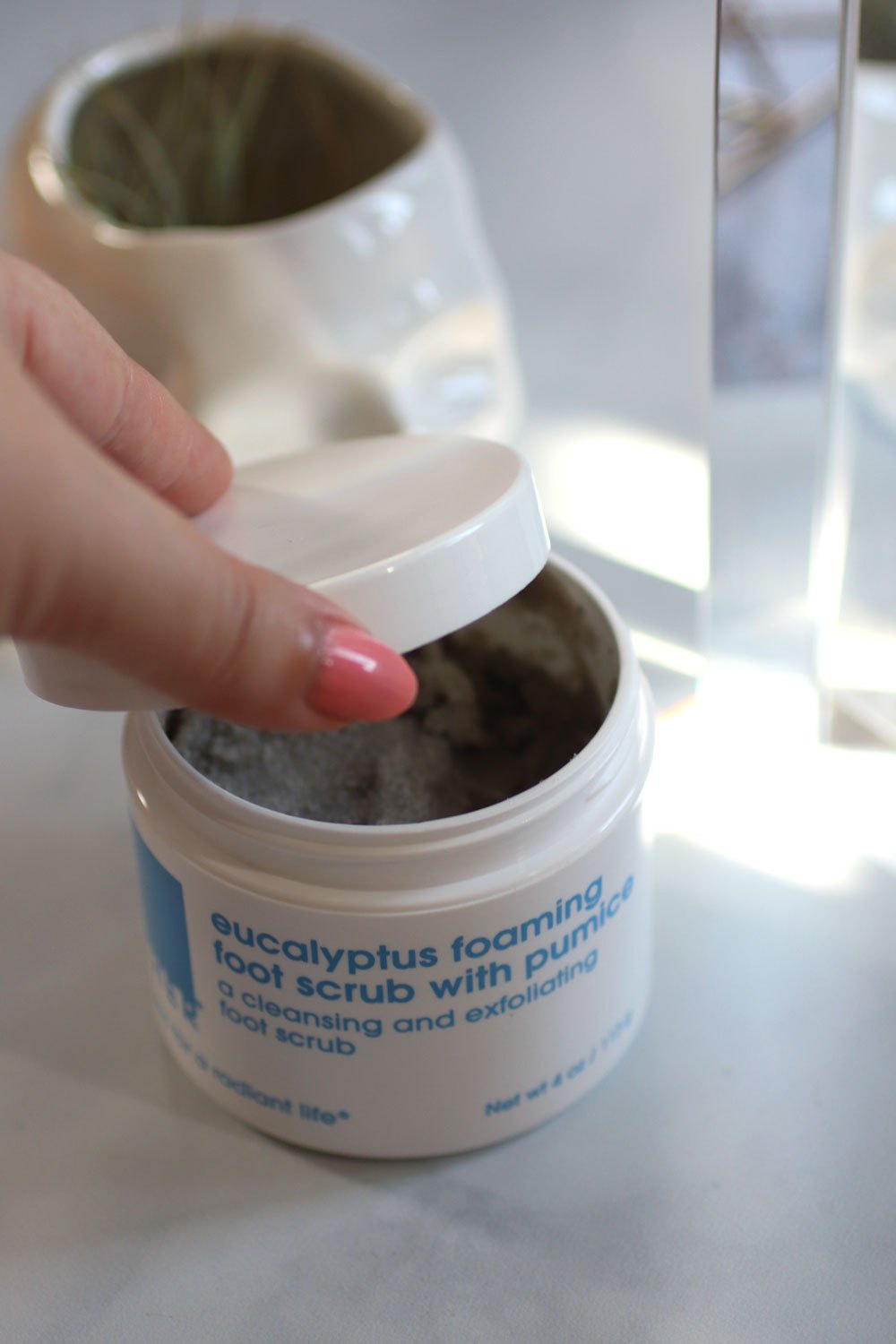 Another must-try product from LATHER is their Eucalyptus Foaming Foot Scrub with Pumice. It's a more hard-core scrub for rough, calloused feet. I haven't been going to the nail salon since the quarantine started, so I need all the help I can get! The eucalyptus scent is heavenly – cooling and very spa-like. The pumice gives you a good scrub, without irritation.
LATHER also has skin and hair treats, as well as candles and wellness items. They are cruelty free, of course, and use clean, artificial-fragrance-free ingredients. You can visit their stores, shop online, and you may even see the amenity sizes in hotels!