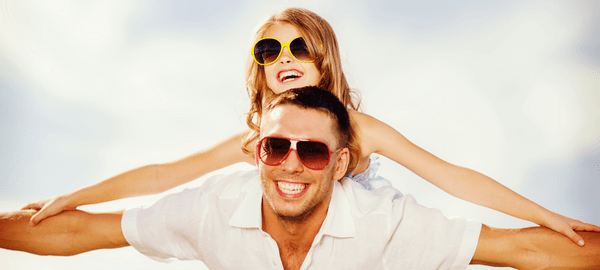 Father's Day is just around the corner, and if you're struggling to decide what to get your Dad, you came to the right place! You can't go wrong with one gift: a pair of men's sunglasses. With a combination of style and necessity, sunglasses are a thoughtful and practical gift that he'll love. Even if he already owns a pair, why not treat him to an upgrade?
Whether he's a sports fanatic, workaholic, or always up for a mountain hike, he needs a pair of high-quality sunglasses. Men's sunglasses styles are forever changing and it can feel difficult to keep up with the latest trend in men's sunglasses. Below you can check out the best sunglasses for men and find out which brand suits your Dad the most. No matter his style, we've got you covered with the perfect gift.
What men's sunglasses are in style?
Summer is fast-approaching, and you want Dad to look his best with a fabulous pair of sunglasses. To go the extra mile, add his prescription to ensure he looks good and sees clearly all year long.
Trending men's sunglasses this year range from heavy browline sunglasses to square wayfarer sunglasses, as well as oversized aviator sunglasses and silver and gold metallics. However, there are also timeless pairs mentioned in this guide that won't go out of fashion anytime soon.
What are the best sunglasses for men?
So, now that you've decided it's time to upgrade Dad's look with a new pair of sunglasses, let's dive into which trending men's sunglasses are best for your Dad's personality and lifestyle.
For the sporty Dad
Is your Dad super active and always playing sports? Bring on high-performance Oakley sunglasses. From baseball to golf, fishing to cycling, Oakley sunglasses will help you knock it out of the park this Father's Day. We recommend the sleek Oakley HALF JACKET 2.0 with Prizm Green Pink lenses that ensure the sun won't be in Dad's way when playing his favourite sport this summer.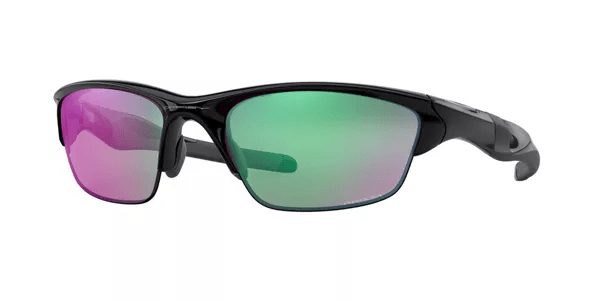 For the fun Dad
If Dad jokes, bad puns, and a goofy personality describe your Dad, we have the perfect frames to add a bit of spunk to his comedic act. Ray-Ban has an array of colourful shades that are perfect for a fun dad who isn't afraid of trying something a bit out there. For example, the Ray-Ban RB4296M with an explosive red frame will ensure Dad turns heads while lighting up the room with his humour.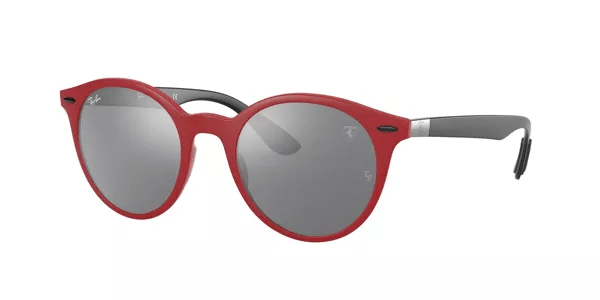 For the Dad that's always on an adventure
If your Dad is a wannabe Bear Grylls and can never say no to a hiking or camping trip, then Arise Collective is the ideal brand for him. We recommend a polarised pair, like the Arise Collective Rhode Island style that's available in seven colours. Made of eco-friendly acetate, these frames offer category 2 UV protection, so Dad's eyes will stay protected on all of his adventures.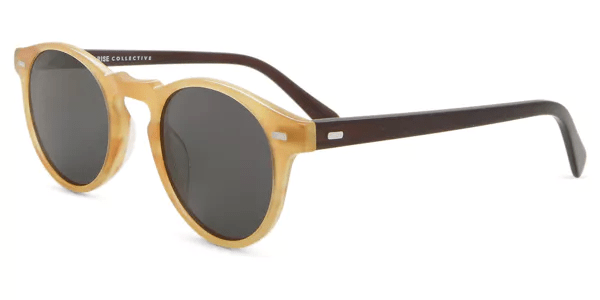 For the Dad that's always first in line at carpool
As a keen driver, your Dad needs to look good while driving around his prized possession. Porsche sunglasses are the perfect Father's Day sunglasses if Dad always finds a reason to drive around town, as each pair emits impeccable taste. He must look cool, so opt for a pair like Porsche Design P8478 with superb functionality that blocks 100% UV rays and glare while driving.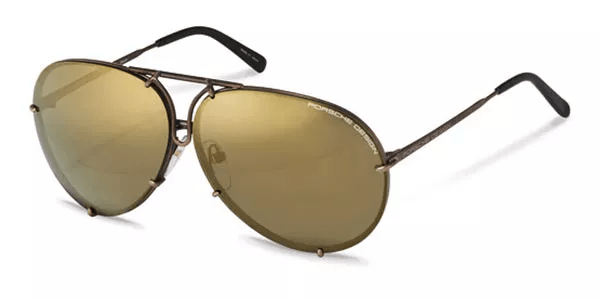 For the Dad that works long hours
Workaholic dads need to look their best to work their best. Tom Ford offers different styles of men's sunglasses, with every pair crafted with precise detail and quality materials. Dad is guaranteed to look smart in a pair of Tom Ford FT0858-N ANSEL as he makes his morning commute and, when he arrives at the office, he can switch over to Tom Ford blue block glasses.
Conclusion
Now that you know which men's sunglasses are in style, it's time to get Dad a pair in time for Father's Day. Put a smile on his face with the best sunglasses for men that he can wear all year long.