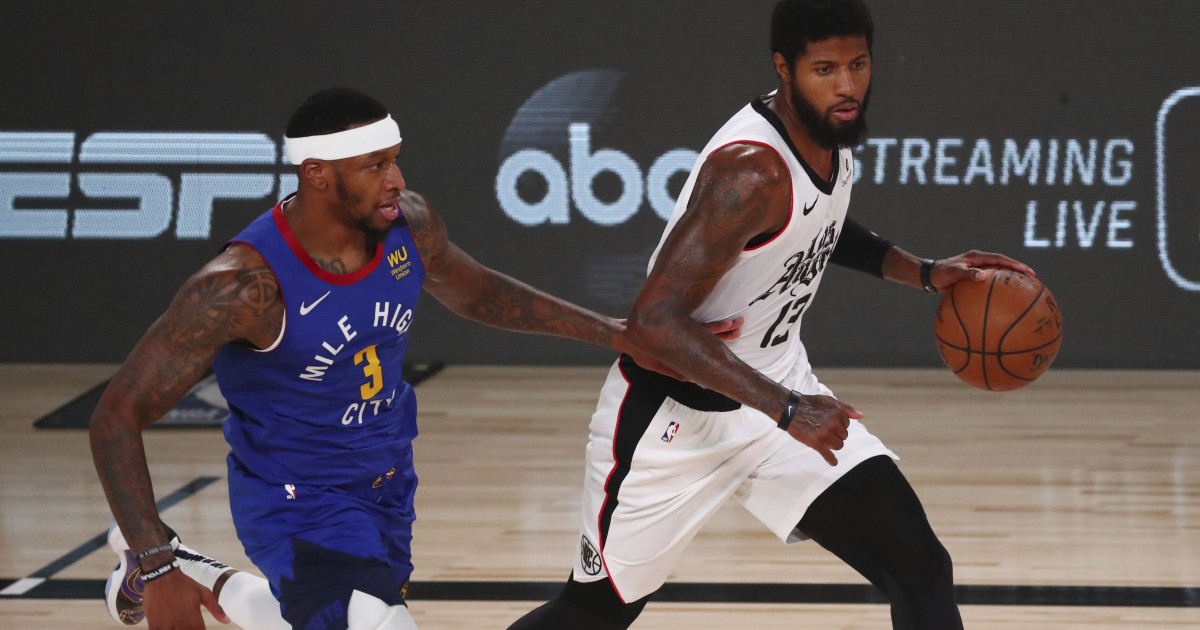 The Clippers clinched the second-best record in the Western Conference with Wednesday's 124-111 win against Denver, a victory that ensures a first-round postseason matchup next week against seventh-seeded Dallas.
The Clippers are 3-0 this season against the Mavericks, including a 15-point victory Aug. 6.
For its part, Denver will finish with the West's third seed and face Utah in the first round.
The Clippers (48-23) trailed by eight after a listless first half but a 22-7 run during the third quarter, and Denver's decision to sit starters Nikola Jokic, Jamal Murray and Michael Porter Jr. during the fourth quarter, helped them pull away and set a playoff date with the Mavericks.
Paul George finished with a game-high 27 points, his sixth consecutive game with at least 20 points.
Kawhi Leonard finished with 26 points, his 11th consecutive game with at least 20, and Lou Williams scored 23 points to go with seven assists.
Here are three observations:
Coach Doc Rivers is hopeful guards Patrick Beverley (calf strain) and Landry Shamet (sprained left foot) will play when the postseason begins but couldn't yet say for sure whether they would be available.
Since making 14 three-pointers in his first two seeding games on 63% shooting, George had made just six three-pointers in his last three games entering Wednesday, then made one of his first five three-point tries against the Nuggets. But he rebounded to make three of his four attempts after halftime.
The Clippers recorded 11 steals Wednesday, their most steals in their last 13 games.