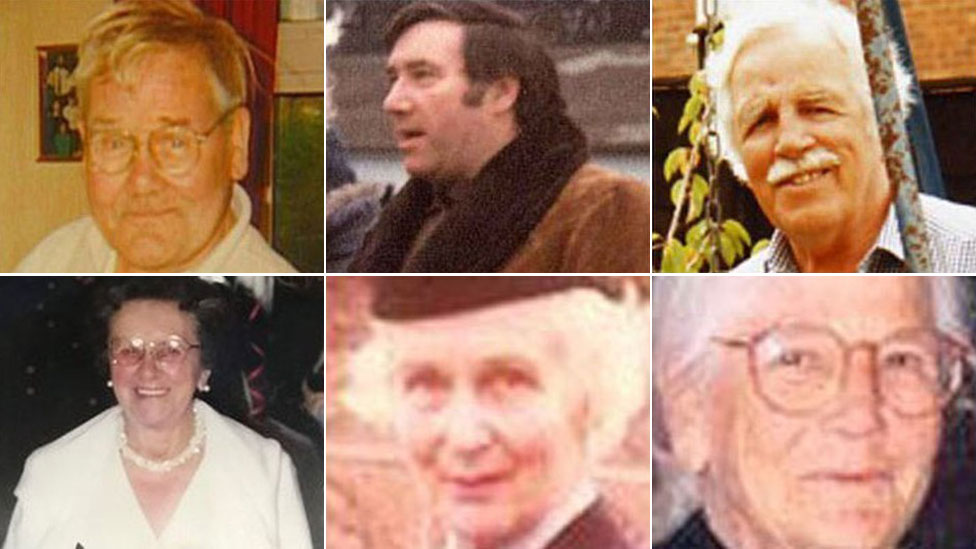 A new criminal investigation is to take place into the deaths of hundreds of patients who were given "dangerous" levels of painkillers at a hospital.
An inquiry found 456 patients died after being given opiate drugs at Gosport War Memorial Hospital between 1989 and 2000.
A review has since been carried out by Kent and Essex Police to assess if there was "sufficient new evidence".
Relatives have been told a "full investigation" will begin.
Three previous investigations into 92 of the deaths by Hampshire Constabulary resulted in no charges being brought.
Assistant Chief Constable Nick Downing, head of serious crime at Kent and Essex Police, met relatives at a meeting in Fareham.
He said he hoped the investigation would be "some comfort" to them.
He said: "This investigation is not about numbers, it is about people – specifically those who died at the hospital and the loved ones they have left behind.
"This is a highly complex and emotive case that some family members have been living with for more than 30 years, and I would like to thank them for their continuing patience and understanding during this process."
He said police would be meeting families individually to collect statements on their relatives' experiences of the hospital.
Ian Sandford, whose mother died in the hospital, was among relatives at the meeting.
He said: "Frustration doesn't even come near. They should have sorted this out a long time ago.
"All I want to hear is a good result."
The Gosport Independent Review Panel report, published in June 2018, found there was a "disregard for human life" at the hospital.
It also found an "institutionalised regime" of prescribing and administering amounts of opiate medication that were not clinically justified.
The report said the quality of previous police investigations had been "consistently poor".
It found whistleblowers and families were ignored as they attempted to raise concerns about the administration of medication on the wards, which was overseen by Dr Jane Barton.
Dr Barton retired after being found guilty by a medical panel of failings in her care of 12 patients at Gosport between 1996 and 1999.