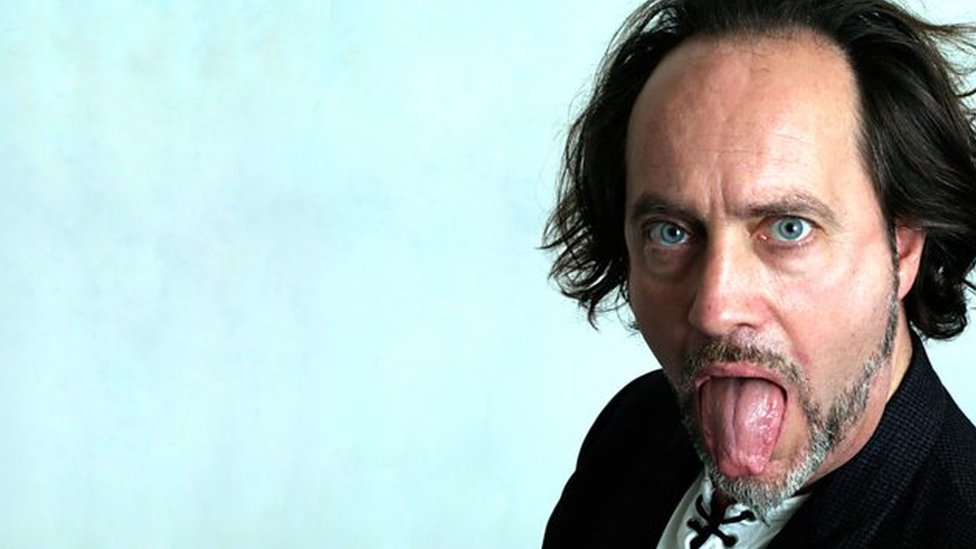 Veteran stand-up comedian Ian Cognito has died on-stage during a performance.
The comic is said to have "sat on a chair and laid back for five minutes" during his show at the The Atic bar in Bicester on Thursday.
Audience members told the BBC they thought his silence was "part of the act" and had continued to laugh, unaware he had fallen ill.
South Central Ambulance Service confirmed Cognito was pronounced dead at the scene.
John Ostojak attended the gig at the Lone Wolf Comedy Club with a friend, and said the comic "did a really good set".
"Only 10 minutes before he sat down he joked about having a stroke," Mr Ostojak said.
"He said, 'imagine having a stroke and waking up speaking Welsh'."
'Proper comic'
When Cognito sat down towards the end of his set, Mr Ostojak said: "We thought it was part of the act.
"We came out feeling really sick, we just sat there for five minutes watching him, laughing at him."
The compere eventually approached the stage, and got someone to call an ambulance.
Staff attempted to perform chest compressions and asked the audience to leave while they waited for help to arrive.
Fellow comedians have paid tribute to Cognito, who had been performing since the mid-1980s.
Eight Out Of Ten Cats presenter Jimmy Carr paid tribute to Cognito, saying: "I'll never forget his kindness when I started out and how god damn funny he was."
Comedian and columnist Mark Steel said the comic was "a difficult awkward hilarious troubled brilliant sort, a proper comic".