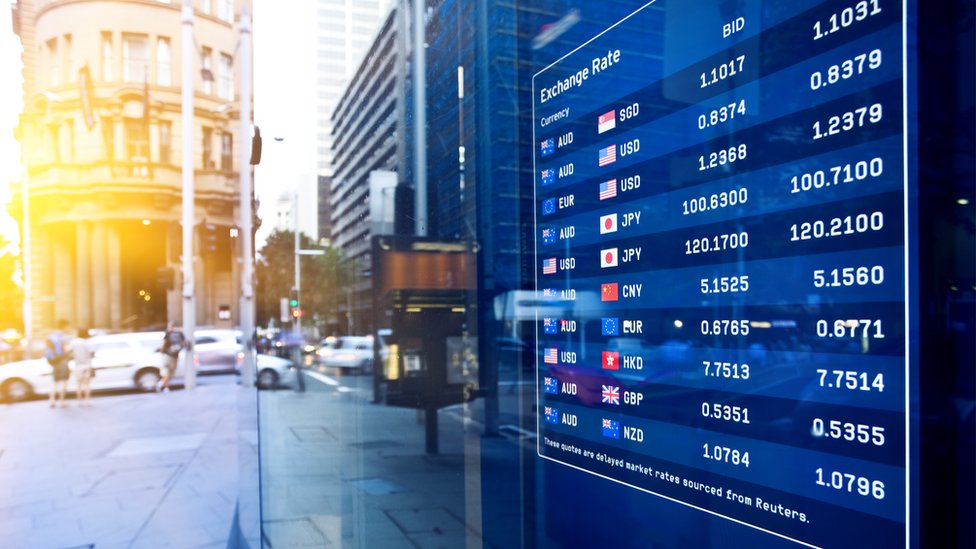 Business groups have called on MPs to shut down the possibility of a no-deal Brexit after the prime minister's EU withdrawal plan was again rejected by Parliament.
Finance industry body The City UK said a no-deal Brexit "would be an own goal of historic proportions".
Business body the CBI called for the Brexit process to be extended "to close the door" on a no-deal Brexit.
The pound was volatile against the dollar after the vote.
Currency: Pound vs dollar
CBI director-general Carolyn Fairbairn said the extension of the Brexit process "should be as short as realistically possible and backed by a clear plan".
"It's time for Parliament to stop this circus," she added.
Stephen Phipson, chief executive of manufacturers' body Make UK, said: "It is now essential that Parliament brings the curtain down on this farce and removes the risk of no deal.
"That outcome would be disastrous for the UK manufacturing, jeopardising many thousands of jobs in every constituency in the land."
Tariff plans
Last week, reports suggested that should the UK leave the EU with no deal in place, the UK government might cut trade tariffs on between 80% and 90% of goods.
New tariff schedules would be published following the vote on Mrs May's Brexit agreement, Business Secretary Greg Clark said.
And on Tuesday, Theresa May said that no-deal plans for the Irish border would be released on Wednesday.