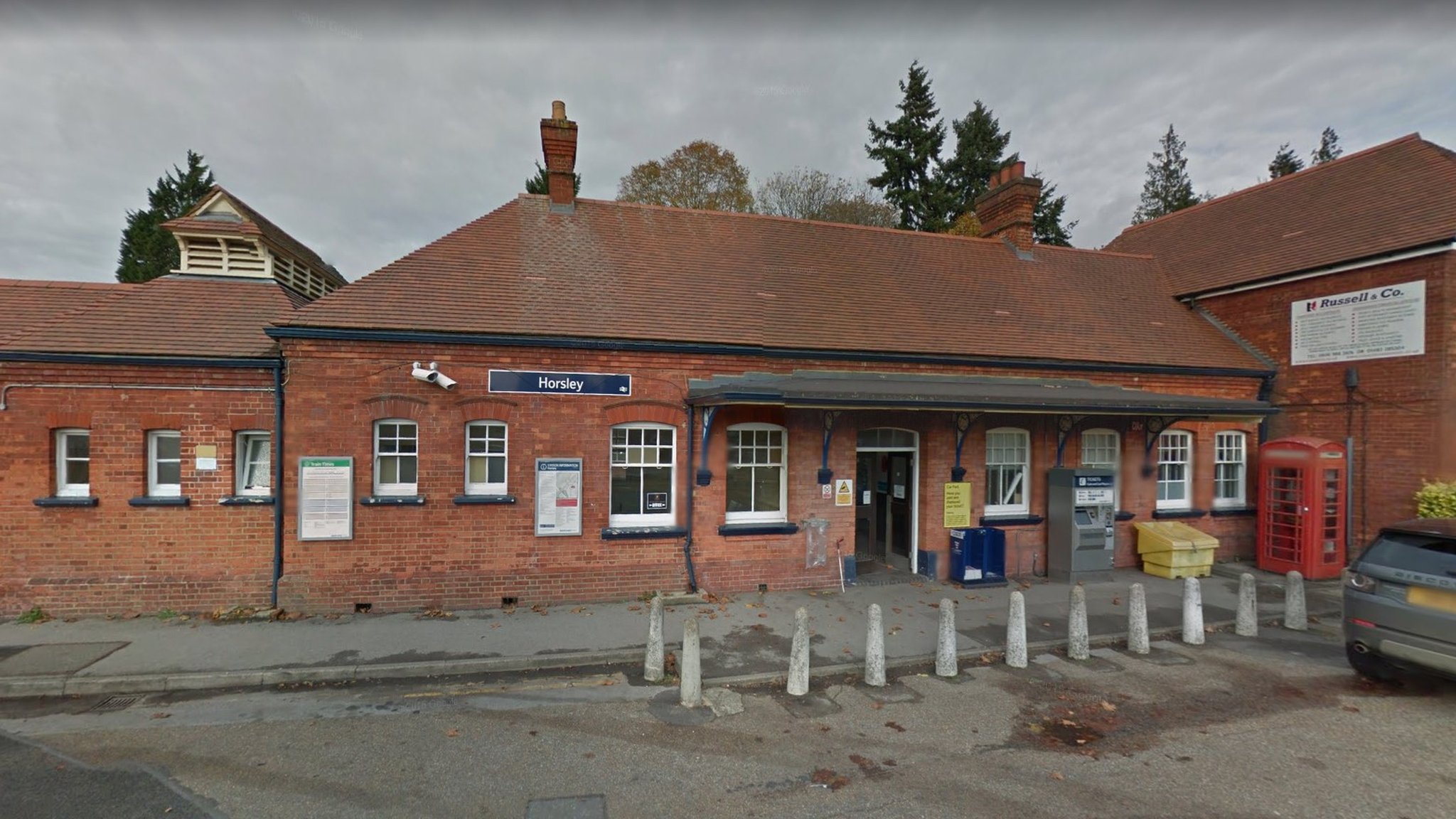 A man has been stabbed to death on board a train, the BBC understands.
Rail services have been suspended and part of Horsley railway station remains cordoned off in Surrey.
Police and paramedics are currently at the scene.
British Transport Police (BTP) said there had been a serious assault on board a service from Guildford to London Waterloo but has not confirmed reports that a man has died.
Rail services are suspended between Guildford and Effingham Junction.
The London-bound train is currently being held at the station, which is in the village of East Horsley.
South Western Trains have tweeted that the line towards Waterloo is blocked.
A statement on the SWT website said: "We have been informed that the police are dealing with an incident between Clandon and Horsley.
"Until the police have carried out their investigations the line between Guildford towards Effingham Junction is currently blocked."
Replacement bus services are being brought in.