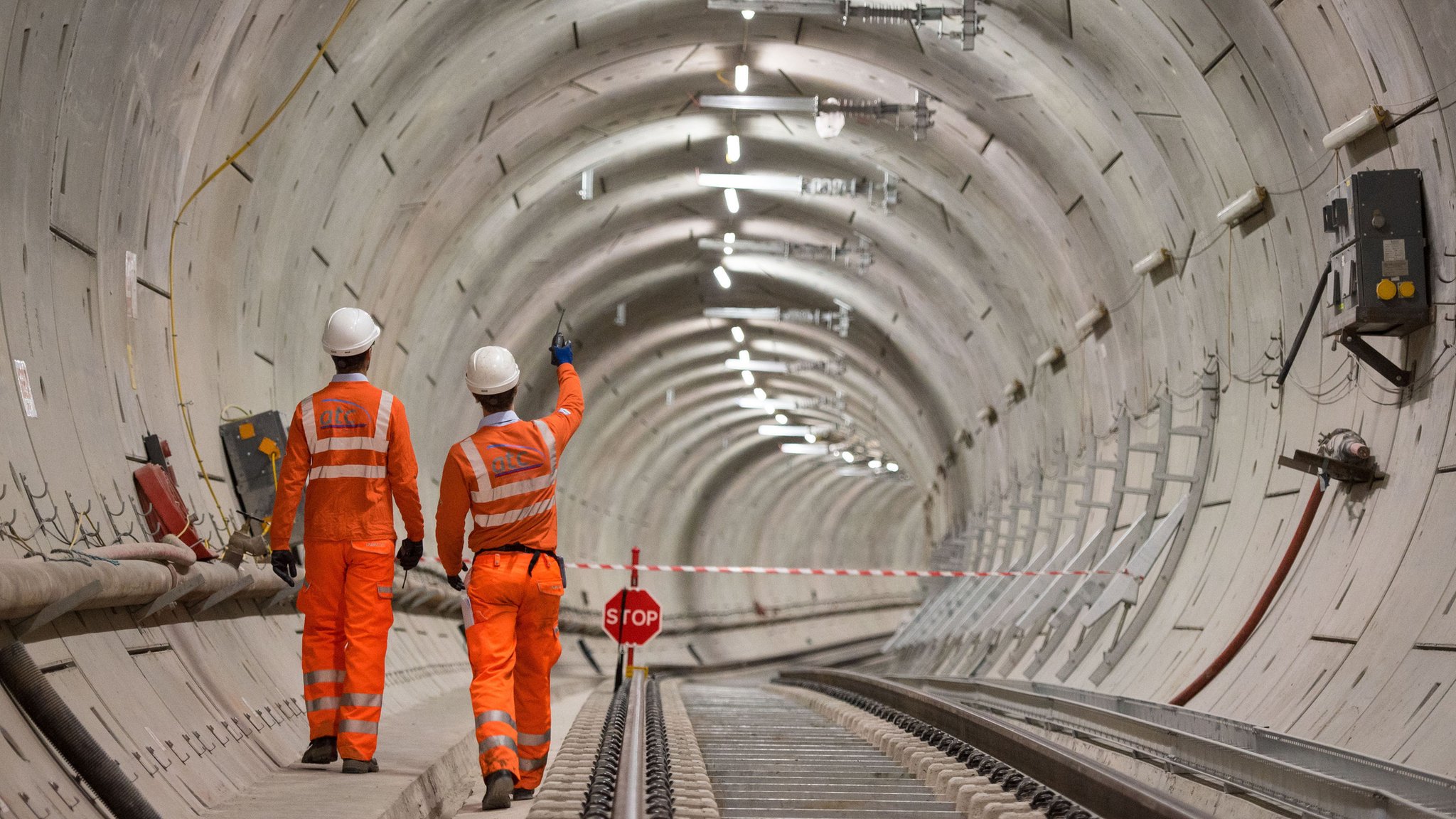 The chairman of the Crossrail and HS2 rail programmes, two of Britain's biggest infrastructure projects, has resigned from both roles.
Sir Terry Morgan, 70, has been involved in London's Crossrail project for the past decade and took up the HS2 role just four months ago.
He told the BBC this week there was disappointment at Westminster about the delays affecting Crossrail.
The Elizabeth Line had been due to open in December 2018.
However, it has been delayed until autumn 2019 to allow more time for testing.
Sir Terry said this week he expected to be told to go.
"My expectation is that I will be asked to resign, and in the interests of both great programmes, that is what I will do," he told the BBC on Monday.
He said the Crossrail programme had been put back partly because of delays in ordering the trains, which was ultimately the responsibility of the Mayor of London, Sadiq Khan.
Mr Khan said: "Not only was I angry when Crossrail informed us that the project would be delayed, but historically there has been a lack of adequate information shared by the senior Crossrail leadership with the project's joint sponsors – namely, the Department for Transport and Transport for London."
Allan Cook has been appointed as the new chair of HS2, and a Crossrail successor will be announced, the Department for Transport said.
HS2, the government's planned £55bn high-speed rail network, promises to cut journey times from London to Birmingham, Manchester and Leeds when up and running.
Transport Secretary Chris Grayling thanked Sir Terry for his dedication and expertise on Crossrail.