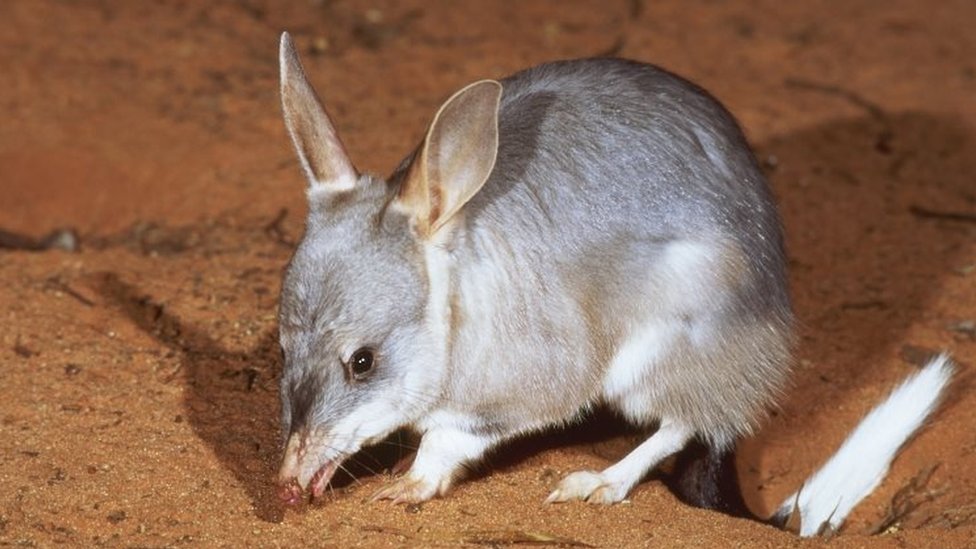 A rare marsupial that once ran wild in Australia's New South Wales has been reintroduced into the state for the first time in more than a century.
Bilbies – small nocturnal mammals with long, rabbit-like ears – were last recorded in the state in 1912.
But now 30 captive-bred animals were released into a large predator-free enclosure near the town of Narrabri, northwest of Sydney.
This is seen as a major victory in efforts to save them from extinction.
However, without the protection of a 32km (20 miles) fence they probably would not survive, the BBC's Phil Mercer in Sydney reports.
Bilbies – who feed on plant roots, ants, beetles and spiders – disappeared in Australia's most populous state before the start of World War One following the introduction of predators including cats and foxes.
Bilbies are currently listed as vulnerable species.