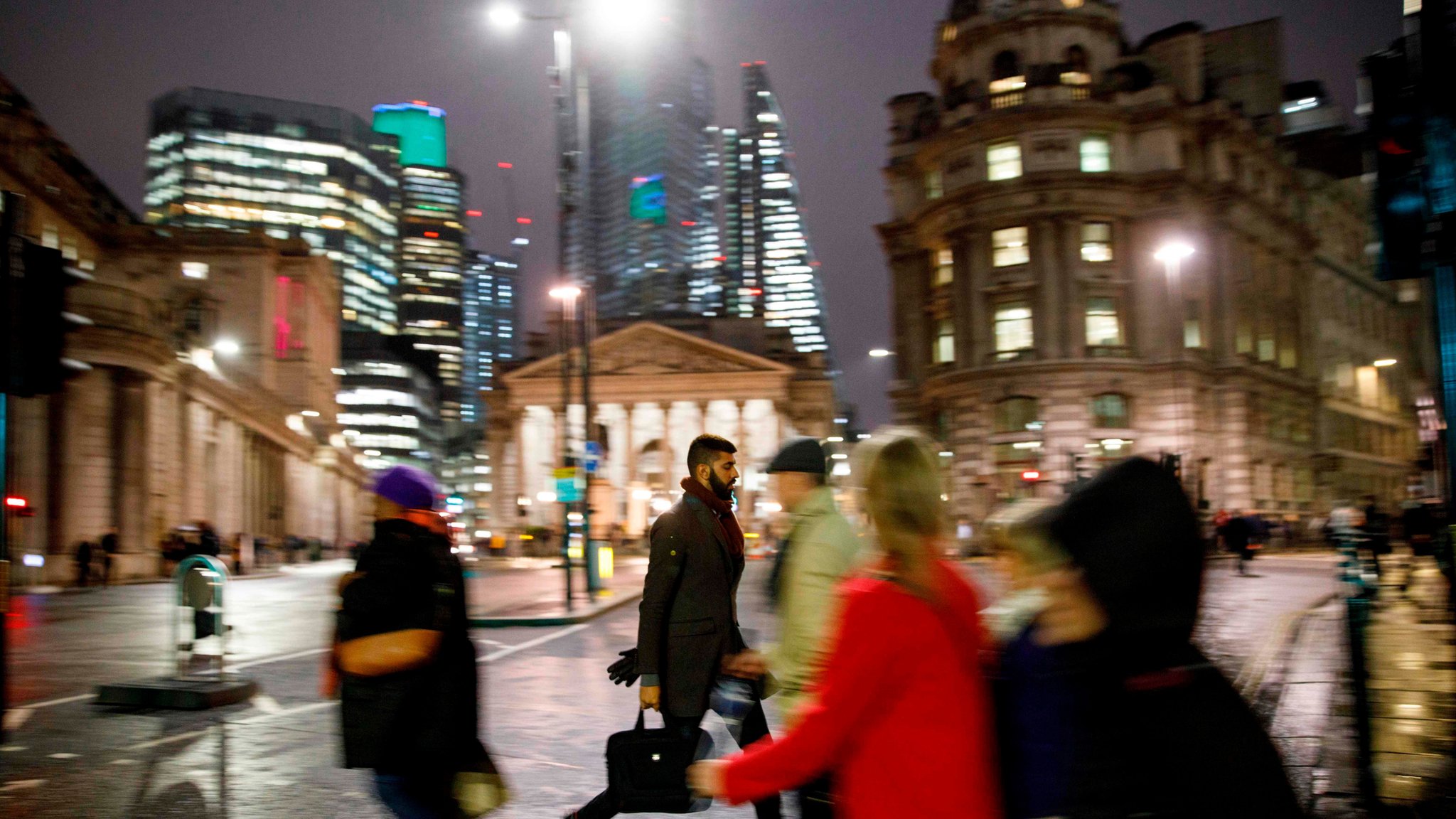 If you want to get this briefing by email, sign-up here
Brexit: Minister warns of no-deal risk to security
There are 12 days to go until the House of Commons votes on Theresa May's Brexit deal with the EU. Ahead of that, security minister Ben Wallace will warn later that a no-deal Brexit could have a "real impact" on the UK's ability to work with other European countries to ensure people's safety.
Mrs May's plans set out the most comprehensive security relationship in EU history, he will argue. But Labour – whose leader Jeremy Corbyn rejects the prime minister's deal – dismissed the government's proposals as "dangerously flimsy" and "vague".
Meanwhile, Commons Leader Andrea Leadsom, a key Brexiteer, says she will back the deal in the vote on 11 December. And the US and UK have agreed an "open-skies" arrangement to keep planes flying between them whatever happens.
Don't forget our simple guide to Brexit.
Send ships, Ukraine urges Nato following clash with Russia
It's not a member state, but Nato has expressed "full support" for Ukraine after Russia seized three of its boats in a confrontation off the coast of Crimea. But Ukraine's President, Petro Poroshenko, has urged the 29-country military alliance to go further by sending ships into the area to help. Nato did not immediately respond to Mr Poroshenko's latest statement. Russian President Vladimir Putin has said Ukraine created a naval "provocation" to boost Mr Poroshenko's poor poll ratings. BBC Reality Check looks at who actually controls the waters around Crimea.
Get news from the BBC in your inbox, each weekday morning
Shropshire baby deaths: Hospital trust 'has bullying culture'
A hospital trust under investigation over baby deaths has a "culture of bullying and harassment", staff have said. A Care Quality Commission report also found Shrewsbury and Telford Hospital Trust, in Shropshire, had low morale among workers and medical and nurse staffing "was not adequate to keep patients safe". The trust, already in special measures, has now been rated inadequate. Chief executive Simon Wright said: "You cannot be unaffected by a report like this." More than 200 families have raised concerns over childcare following a cluster of deaths and injuries.
The truth about early menopause
BBC Three
Annabel Oakley-Watson was just 15 when she was diagnosed with early menopause. "I had one period when I was 13 and then they just stopped," she says. "After several blood tests, and six months trying different contraceptive pills to regulate my hormone levels, I was told I'd already experienced my menopause and there was nothing that could be done."
"I just wanted to feel normal," Annabel adds. "At university I was living with a group of girls, which was great, but a lot of our chat was about periods and sex and boys."
What the papers say
Warnings over the economic impact of Brexit, particularly if no deal is finalised with the EU, dominate the front pages. The Times says Theresa May will seize upon the prospect of damage from no deal to gather support for her own plans. But, it adds, there is little sign that enough MPs are coming round to her way of thinking. However, the Daily Mail leads on Commons Leader Andrea Leadsom, a key Brexit campaigner during the 2016 referendum, saying she will vote with the PM. Meanwhile, Metro says the filmed attack on a 15-year-old Syrian refugee boy at a school in Huddersfield shows he has gone from one form of "hell" to another. And the Daily Star rails against people who have eschewed traditional Christmas decorations in favour of unicorns and dolphins.
Daily digest
Huddersfield refugee Schoolboy's sister "also attacked"
Cereal info Kellogg's gives in on "traffic light" labels
HIV UK meets global transmission targets
Normal People Sally Rooney novel named Waterstones book of the year
If you see one thing today
How sextortion scammers targeted a BBC reporter
If you listen to one thing today
If you read one thing today
Why is the Taj Mahal crumbling?
Sign up for a morning briefing direct to your phone
Lookahead
09:00 Theresa May gives evidence to the House of Commons Liaison Committee, made up of senior MPs.
09:30 The Office for National Statistics publishes migration figures for the year ending June 2018.
On this day
1975 Two-times Formula One champion Graham Hill dies when a plane he is piloting crashes in Hertfordshire.
From elsewhere
The day the Syrian revolution died (New Yorker)
How to deal with imposter syndrome (Vice)
How North Korea uses ships to trick and trade (Wall Street Journal)
What the mass die-off of an iconic tree says about climate change (National Geographic)