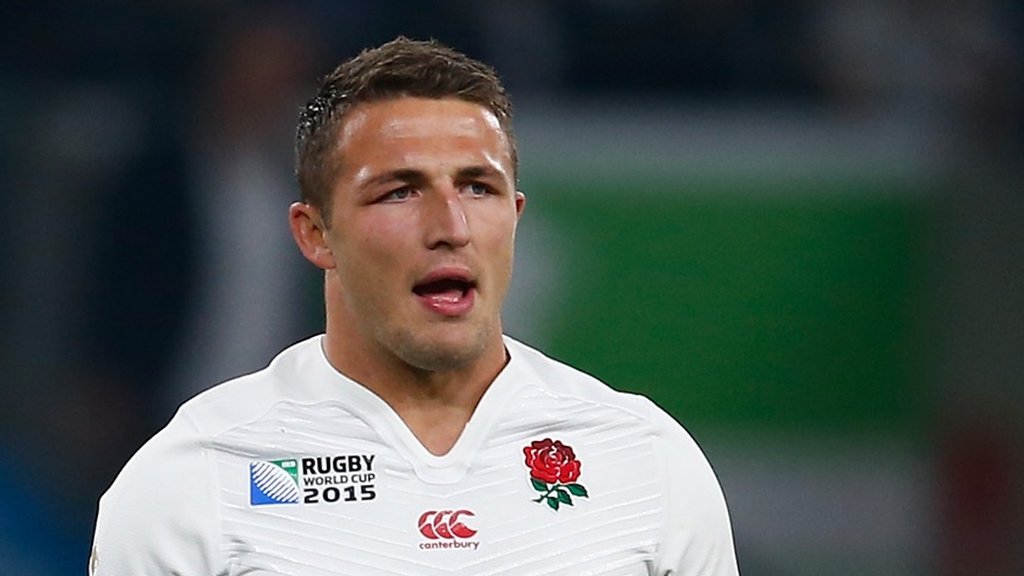 England's early exit from the 2015 World Cup was the result of "individual egos and selfish players", says cross-code international Sam Burgess.
England became the first World Cup hosts not to reach the knockout stage, after defeats by Wales and Australia.
Burgess joined Bath from South Sydney Rabbitohs a year before the World Cup, but his selection by coach Stuart Lancaster sparked much debate.
The 29-year-old said he was "committed" but "others had their own agendas".
Former Bradford Bulls player Burgess was responding to the news Andy Farrell will replace Joe Schmidt as Ireland coach after the 2019 World Cup.
Farrell, himself a former dual-code England player, was Lancaster's assistant coach during the 2015 World Cup. Lancaster resigned following the tournament, and successor Eddie Jones replaced his coaching team.
"I seem to be getting a few tweets regarding the Rugby WC in 2015…. still," Burgess wrote on Twitter. "If people actually re-watched the games I participated in you will see I added to the team.
"What cost us an early exit was individual egos and selfish players not following our leader, which essentially cost the coach and other great men their jobs.
"Tournaments are not won by the coaching staff or one player. It takes a commitment from the full group. I guarantee you this, I was committed but others had their own agendas."
Burgess, who rejoined South Sydney Rabbitohs soon after the World Cup, says he has "fond memories and great friends" from his time in rugby union.
He added: "One day I will tell my side of the story but for now I love watching England and cannot wait to see them as they prepare for the 2019 WC in Japan."